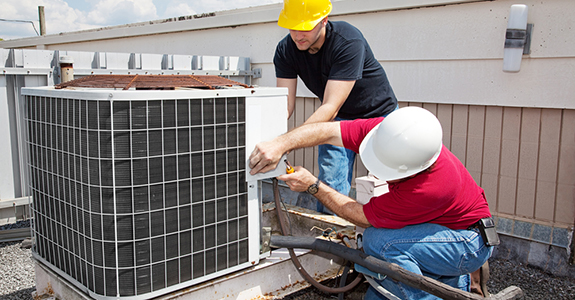 Heating and Air Conditioning Services
For a decade and a half now, Elite Heating And Cooling Inc. has been the leading source for HVAC installation and HVAC repair in Des Moines. We are happy to offer our practical and comprehensive services to both residential and commercial clients, and always treat your property with the respect and caution it deserves. Here is a closer look at the HVAC services Elite Heating And Cooling Inc. has to offer:
Repairs:

When you are in need of heating or air conditioning service in Des Moines, every minute you have to go without a comfortable temperature in your home or office can feel like an eternity. That is why we offer emergency heating and cooling repair service 24 hours a day, seven days a week. We'll get your heater or air conditioner back up and running again in no time.

Replacements: When the time comes to replace your old air conditioner or heater, the choice you make as to who will install your new one matters. A properly installed, affordably priced new heater or air conditioner is necessary for your home or business, and only the most experienced and capable HVAC service will do. Elite Heating And Cooling Inc. has been that business in Des Moines for over 16 years.

New Installations: If you are involved in a new construction project, you are going to need a newly installed heating and air conditioning system. Ensure your new building gets off to a solid start by hiring Elite Heating And Cooling Inc. to handle the HVAC concerns for you. We never cut corners, and we are dedicated to getting it done right the first time.

Service: We service and repair HVAC units in houses as well as mobile homes!
For more information on the services listed above, or to request emergency assistance, please give Elite Heating And Cooling Inc. a call at 515-289-2980!